In today's fast paced music scene there is a sense of urgency, a drive, an obsession to be the first hybrid and fusion - to find the new sound. There is, however, amongst this whirlwind and race a natural pause, an in breath a place warm and familiar - that is the Redhillbillies.

Using a collection of upbeat country tunes and tunes that they have put their own style to. The Redhillbillies create warm nostalgic, foot tapping, partner swinging and sunshine smile on your face music. Staying true to what they do best – which is having a whole lot of fun! They have insurgent Rhythms, heartbeat stops and five part harmonies and a democratic attitude which allows all in the band to take lead vocals. Most importantly a band chemistry that is unshakeable.
mixed up in their own flavour is Fleetwood Mac, Johnny Cash, Pink Floyd, Dolly Parton, George Jones, traditional bluegrass, Kris Kristofferson, Bobby Gentry to name a few....

The have worked together for over ten years putting in the time an effort to perfect their music and develop as a group.

The Redhillbillies are made up of six high spirited and big hearted musicians. Tom Vowles on Banjo, Jo Lee - Rhythm guitar, Ern Panes - bass, Danny O - accordion, Steve Downton - harmonica and Kearin Wright on Drums

Watch us on BBC 4 UKs Best Part Time Band - About 5min 30 seconds into the programme.....
 
USE CODE PTB2K16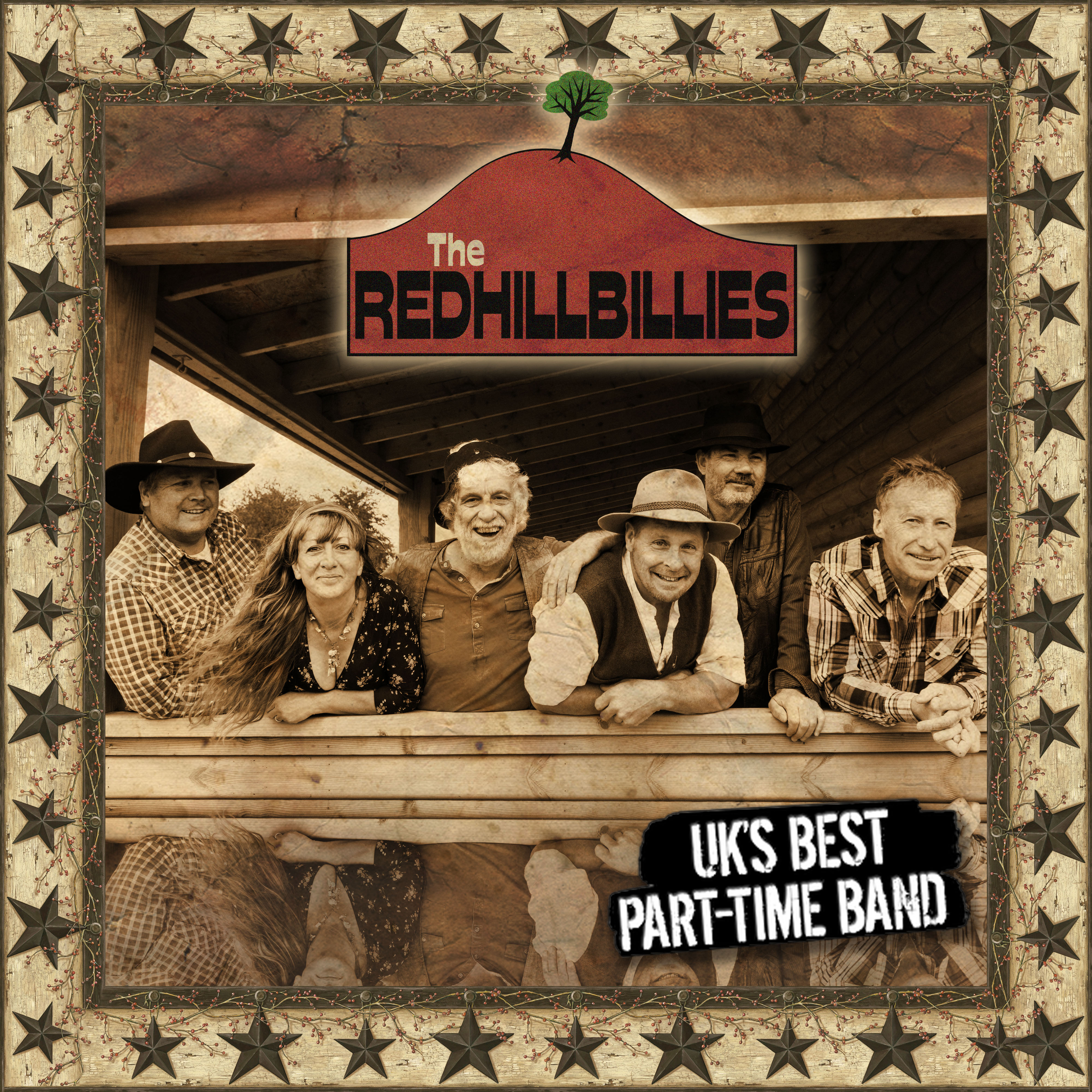 The band had a great year - With a call out of the blue from Wall to Wall media asking us if we would like to take part in a documentary about hard working part time bands on BBC 4 and BBC 2 which was aired in June.
Of course we agreed and met with Rhod Guilbert and Jazzy B to show them what we could do. Jazzy B really liked us and put us through to the regional finals in London. 1200 bands took place and we got to the top 12 - which the band were really pleased about! If you fancy watching us perform you can find it on youtube HERE

UKs Best Part Time Band Episode 3

Some of their achievements include winning battle of the bands in Rockfield Country Music Festival and winning some recording time at Monnow Valley Recording studio. They have also played on Channel 4 Come Dine with me and played live on BBC Radio Bristol.

Some of the gigs they have done over the last couple of years include: Watchet Music Festival, Sidmouth fringe Festival, Rockfield Country Music Festival, Croissant Neuf Glastonbury Festival 2013 Avalon café Glastonbury Festival 2013, Scrumpstock 2014/15, Boomtown 2014, Great Dorset Steam Fair 2014/15/16/18/19
2017 so far has been great gigs all over the Southwest, making a promo video, learning new material and having a great time....

So far every goal they have set they have achieved! All that come and see them can't help but smile, and ask when are they playing again?
To Book them call 07811245809 or leave a message on www.redhillbillies.com
or www.facebook/redhillbillies or email us redhillbilies6@gmail.com